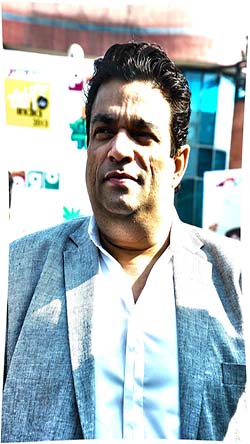 Dr. Shakil Khan, Vice Chairman of ID Sports Pvt Ltd

"He is a medical professional with a strong focus in supply chain management and procurement of materials. Dr.Shakil Khan has executed managing Civil work, EPC vendor selection and design management of 3 State of art radiology Centre with CT, MRI, Digital Radiology, USG, Mammography running for over 5 years."
- Bill of quantity finalization, vendor selection for turnkey work and monitoring project completion for sites.
- Setting up of laboratory equipments in 18 hospitals across Mumbai, Nasik and Pune, with management of Medical material supplies and technical maintenance/ upkeep of equipments with strategy tie up with Roche, Transasia, Abbott and Randox.
- Turn key management of laboratory in 22 different hospitals with annual technical management of uptime of equipment at 95%
- Inventory Management- Equipments purchase, Perishable goods, medical material management with emphasis on Cost Cutting.
- Identified trends in all aspects of the industry and analysis of their potential impact on the business and/or the opportunities that exist within them
- Management of Histopathology and Immune histochemistry centre with remote sample delivery and collection from various cities.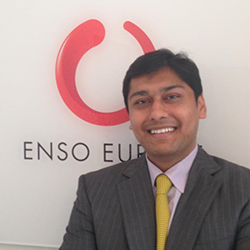 Vaibhav Maloo, Managing Director of ID Sports Pvt Ltd

"Vaibhav Maloo is an Indian, currently Managing Director of ID Sports Pvt Ltd and Managing Director of Enso Group and Chairman of Enso Healthcare Limited, an Enso healthcare company in Indian healthcare sector. Enso Group of Companies is a multi-billion dollar group of MNCs with global operations across Asia, Africa, Europe and Australia. He has a Bachelor of Science in Business Administration from Carnegie Mellon University – Tepper School of Business( BSBA'09) where he spent a semester in CMU's Doha campus; following which he received a Postgraduate Diploma in Global Business from University of Oxford(PGDGB'13). He is currently a candidate for MBA degree(E-MBA programme) from Pembroke College at the University of Cambridge(E-MBA). Prior to joining Enso, he interned at JM Morgan Stanley(2004) and; Euromax Capital(2008) in Mumbai for brief period(s). He also completed a certified executive education Hedge Funds course from London Business School in 2010."
"Maloo has been Director of Asian Oilfield Services Ltd, a company listed on Indian bourses, as an independent director as well as he is director on the board of all Enso companies. He is vegetarian, practices Jainism and Hinduism, is a passionate Indian, loves cricket and his hobbies include reading, writing, movies & relaxing music."
Dr. Akil Khan, Chairman of ID Sports Pvt Ltd

"Dr. Akil Khan is the Chairman of ID Sports Pvt Ltd that owns the rights for India's version of Tour de France of cycling- The Tour de India and also the Vice Chairman of EnsoCare- Uber Inc Pvt Ltd.His approach towards work has been futuristic, result oriented and process-driven with successful execution of various business models with an experience. A trained hematologist and a Management Graduate, he comes with an illustrious medical background owing to his past work experience in some of the most notable healthcare centers of Mumbai and abroad; which also includes serving as the Ex-CEO of Asian Heart Institute, Mumbai. He has worked in a process driven environment and has excellent IR and HR skills."
"Dr Khan has done is MD in Pathology and Master in Business administration with special focus towards Marketing from UK. He is also trained in Hospital and Healthcare management with an Industry experience of little under 15 years. He has successfully headed various Hospitals like Bhatia Hospital, Asian Heart Institute to name a few. He has been the pioneer of India's first Heart helpline service – Call Life, Call 126126, which gives 24 hour Doctor service with Cardiologist on call service and Both Emergency as well as Air ambulance on call in the city of Mumbai. He has been the soul behind landmark groups, GO Clinic model in UAE. He has been the pioneer in steering Asian heart Institute through the initial years of establishment with a successful award of 'Joint Commission International' which is only present with top 4 hospitals in India. He has done the financial modeling and also the creation of the present Request for Proposal which has now turned out to be a role model of PPP Healthcare delivery system."